So, I know it's been a long while since I updated this thread. Like I said it's a slow process with the Toy but here are some updates....
So I got new shoes for it. Rota Slipstreams 15x7 in flat black +35 Offset with Falken Ziex's 195/50R/15 the wheels sit nice but I think I'm going to use 15mm spacers all around to get them to sit flush in line with the guard. (still thinking unsure)
I also went with a more JDM refined looks with not using the centre caps I think the style of the wheel looks better without them. 
I also bought a set of Rota long extended wheel nuts in gloss black to suit. I also put a 5% sun strip across the windscreen to block out the glare of the sun also looks cool too.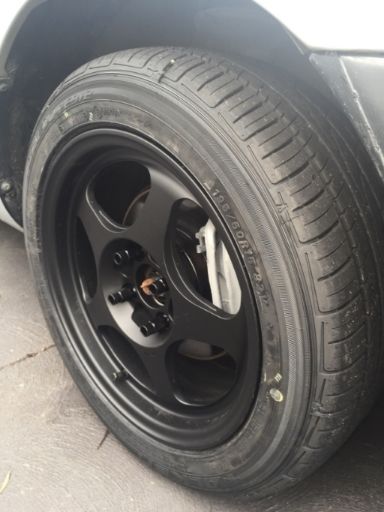 Bought some new pedals Razo GT Spec carbon will get the matching footrest too eventually.
Got my personalised number plates TOY93T I'm sure you can't figure out what it means 
They will be the plates the car will be known for worldwide 
Managed to fit my new civic alloy radiator in with blue TT Racing silcone hoses fabricated new mounts and modified the hoses to fit with all new hose clamps too. 
I also put the above short shifter in it's not too bad the throw has been reduced a lot better but I am still on the hunt for a TRD short shifter for a EP82 
I also replaced the thermostat and thermostat gasket. I thought I might as well also flushed out the whole coolant and replaced it with genuine Toyota coolant (pinky/red)
The sound of the new fan sounds so cool and so different opposed to the old one.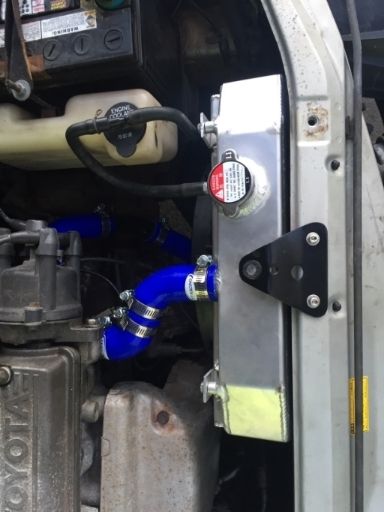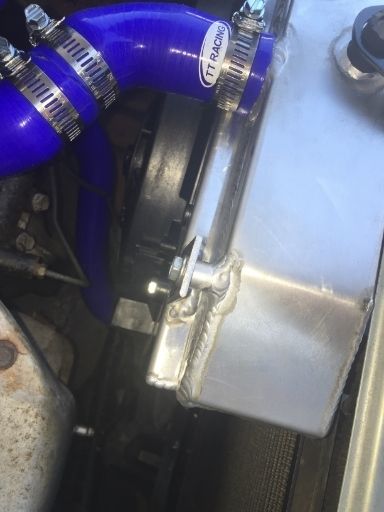 The Next mission is to focus on the EP82 rear disk brake conversion with the handbrake cables and brake proportioning valve. Going to also replace front rotors with RDA slotted and dimpled ones will probably replace the rear disks too with new ones (might as well), drain and replace brake fluid with Ferodo dot 4, put new EBC Ultimate brake pads and repaint front and rear calipers in Red.
More things to come soon